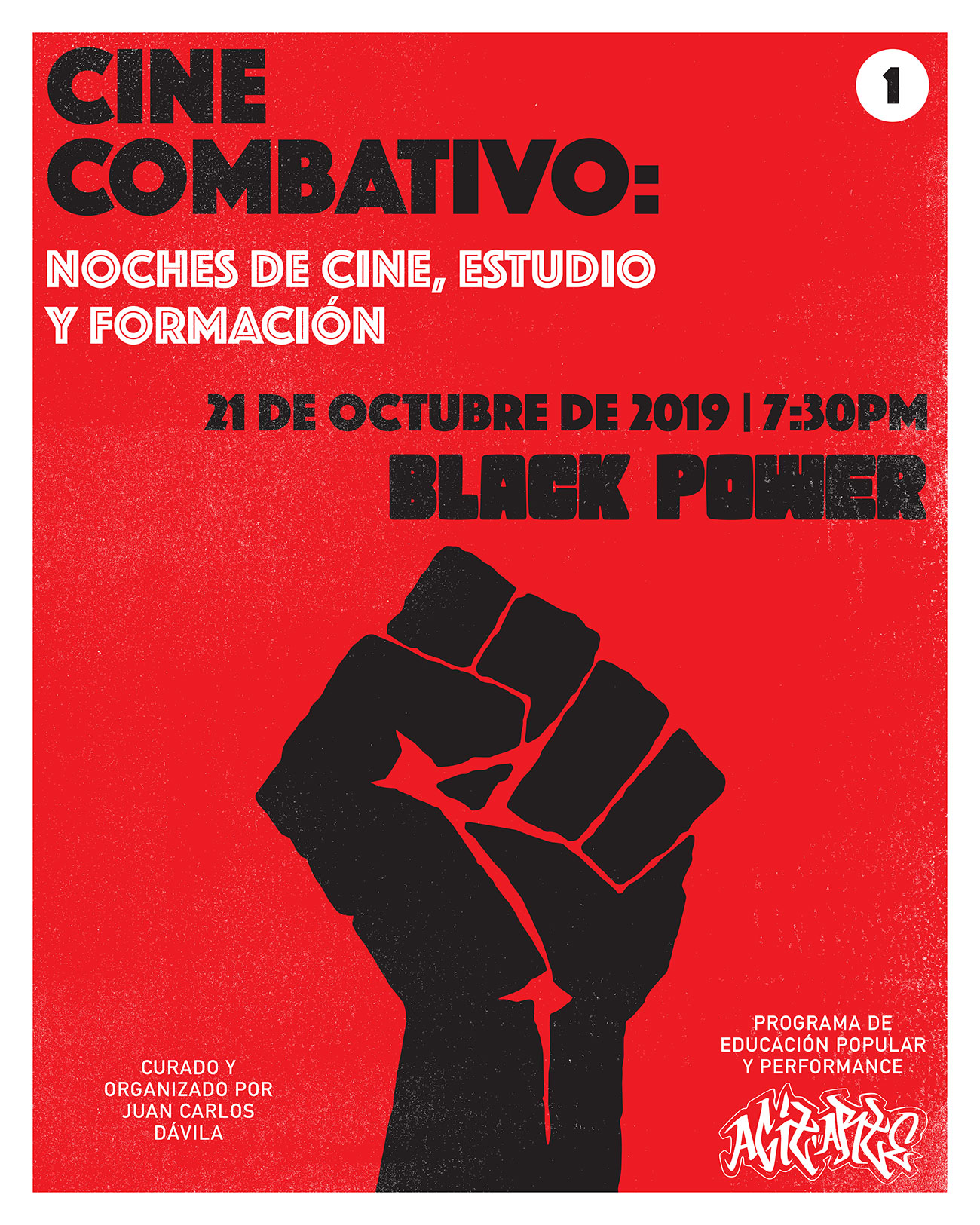 17 Oct

CINE COMBATIVA: NOCHES DE CINE, ESTUDIO Y FORMACIÓN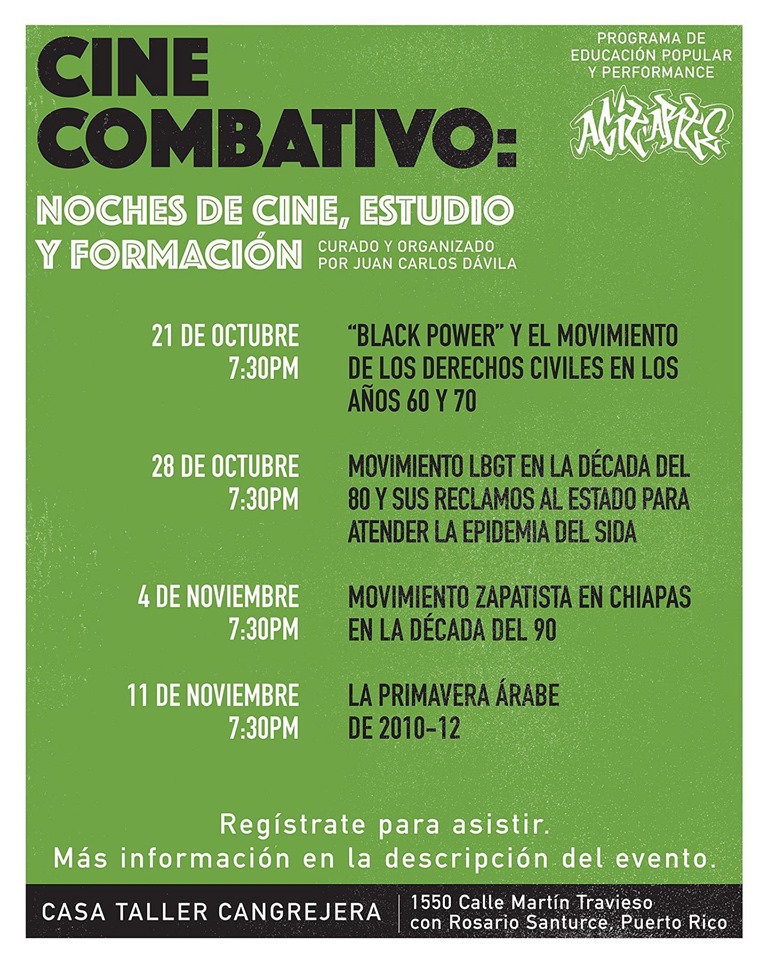 PROGRAMA DE EDUCACIÓN POPULAR Y PERFORMANCE DE AGITARTE
PRESENTA:
CINE COMBATIVO: NOCHES DE CINE, ESTUDIO Y FORMACIÓN
El Programa de Educación Popular y Performance de AgitArte les invita a participar de un ciclo de cine sobre movimientos sociales en la Casa Taller Cangrejera. Este ciclo de cine, estudio y formación está curado y organizado por nuestro artista residente, Juan Carlos Dávila. 
Con el fin de expandir y tener un espacio de co-formación mediante intercambio de ideas y saberes respecto a temas sociales y políticos, compartiremos 4 sesiones en donde estudiaremos movimientos sociales de diferentes países representados a través del cine  documental junto a una serie sugerida de lecturas complementarias.
Los talleres están pensados con el objetivo de brindar espacio de estudio a personas interesadas en temas de estrategias de lucha, derechos civiles, política internacional y artes cinematográficas y que las mismas sirvan para aportar a nuestras prácticas organizativas, movilizaciones callejeras y frentes de lucha. 
Les invitamos a quienes quieran traer material adicional relacionado para compartir que lo hagan.
AGITARTE'S POPULAR EDUCATION & PERFORMANCE PROGRAM (PEPP)
PRESENTS:
CINE COMBATIVO: NOCHES DE CINE, ESTUDIO Y FORMACIÓN
The AgitArte Popular Education and Performance Program (PEPP) invites you to participate in a film series on social movements at Casa Taller Cangrejera. This cycle of cinema, study and training is curated and organized by our resident artist, Juan Carlos Dávila.
In order to expand and have a space for co-training through the exchange of ideas and knowledge regarding social and political issues, we will share 4 sessions where we will study social movements from different countries represented through documentary cinema together with a suggested series of readings complementary.
The workshops are designed with the objective of providing study space to people interested in issues of strategies in the struggle, civil rights, international politics and cinematographic arts, and contribute to our organizational practices, street mobilizations and frontline struggles.
We invite those who want to bring additional related materials to share to do so.