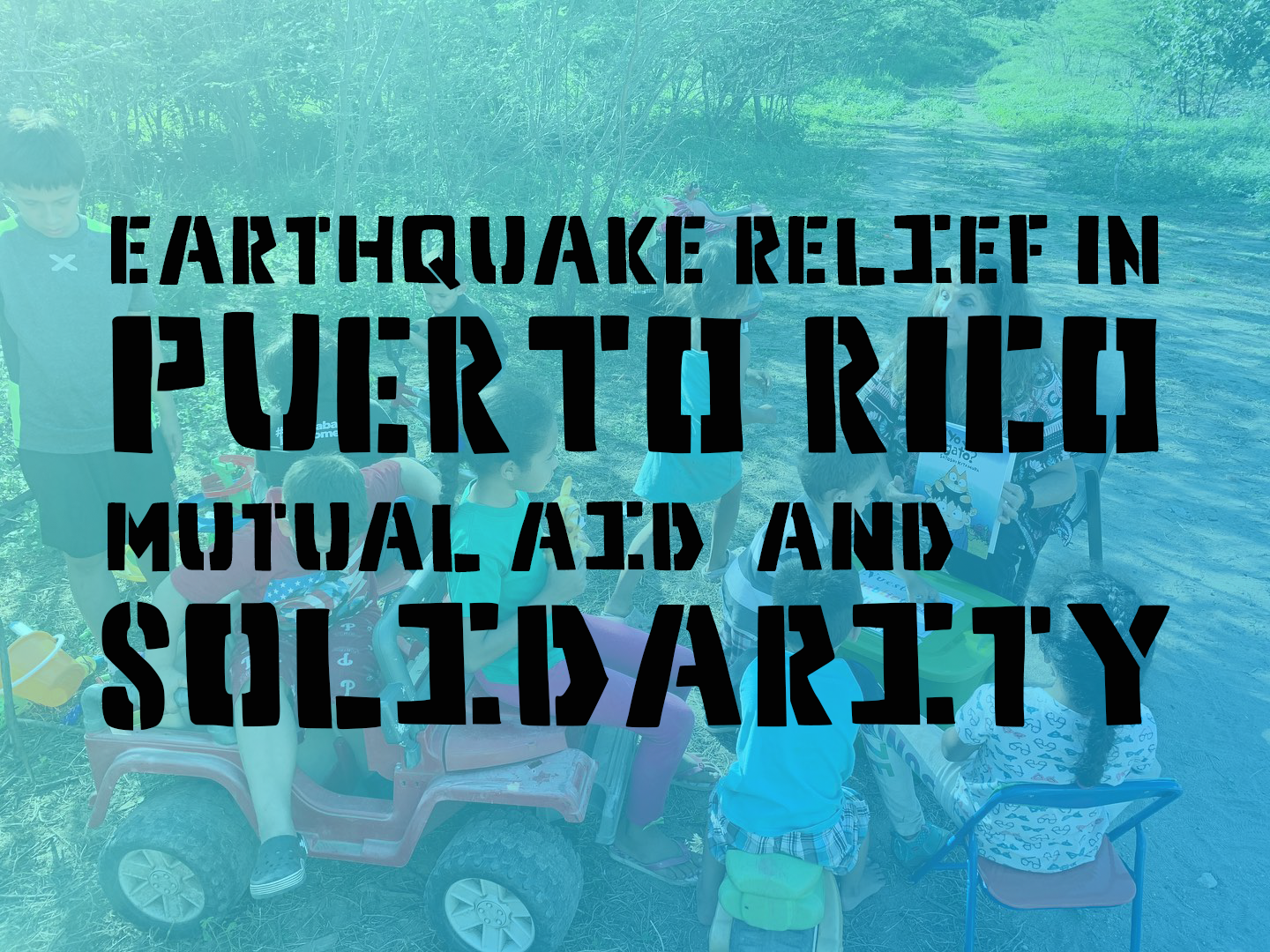 14 Jan

EARTHQUAKE RELIEF IN PUERTO RICO

Thank you to our many supporters who have reached looking to support earthquake relief efforts in Puerto Rico. We are recommending that folks give directly to the María Fund's Earthquake Response. They are collecting and redistributing donations rapidly to brigades and mutual aid groups in the South and West side of the island.

AgitArte is also collecting supplies at our space, Casa Taller Cangrejera in Santurce and purchasing supplies to support mutual aid efforts. If you'd like to support these efforts, you can donate to our general support page and indicate that your donation is meant for earthquake relief. More information on how to send donations below.

¡Gracias por tu apoyo!