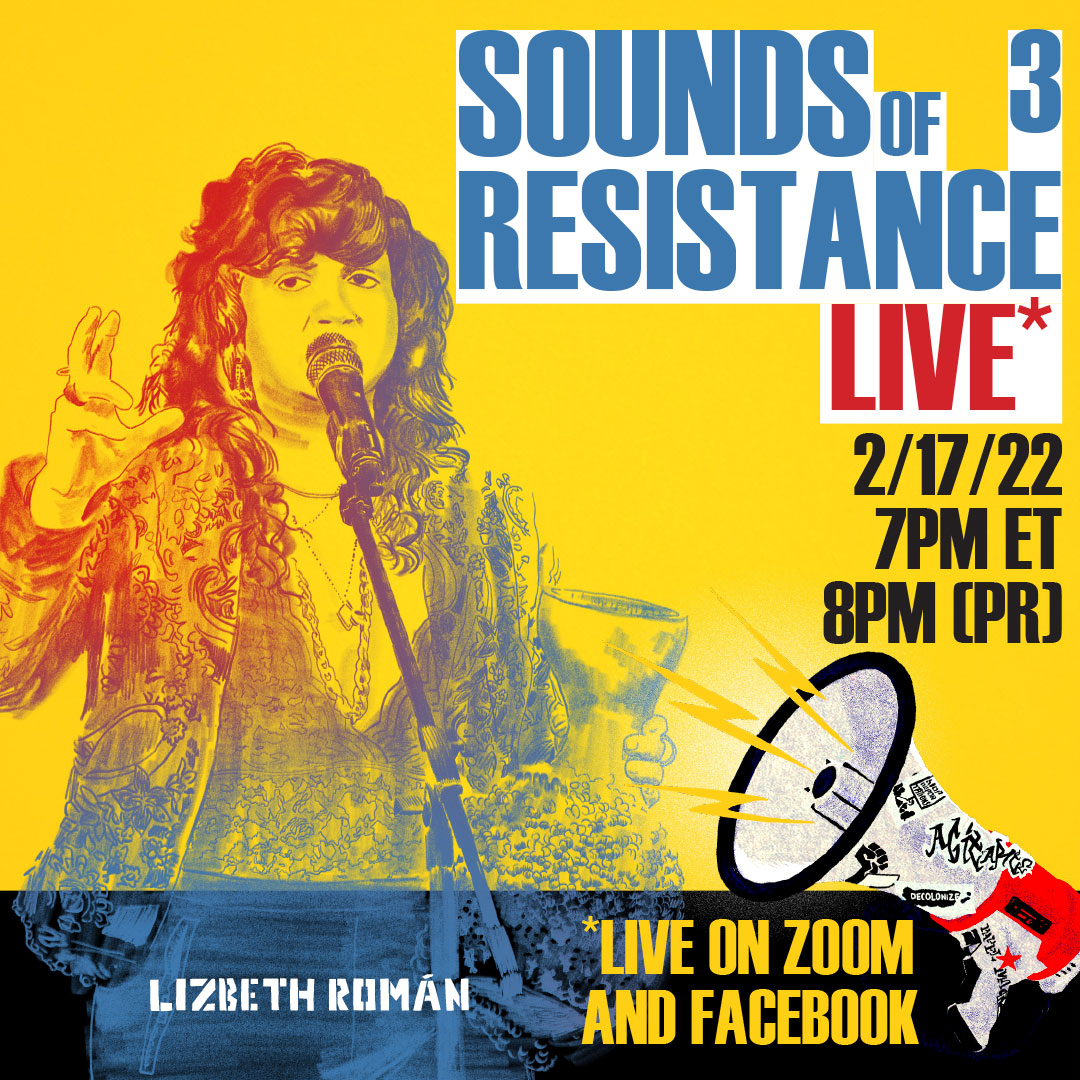 08 Feb

LIVE: Sounds of resistance 3

February 17 @ 7pm EST | 8pm PR – When We Fight, We Win!: The Podcast is hosting another LIVE SHOW: Sounds of Resistance featuring Lizbeth Román. At the beginning of the pandemic, we started hosting musical artists whose work is driven by the fight for liberation of all oppressed peoples. Lizbeth Román is an independent queer artist from Puerto Rico whose bohemian, spiritual, and poetic energy distinguishes her artistry. Join us via Zoom + FB Live as we host a LIVE conversation with Román about her art, transfeminist politics, colonialism in Puerto Rico, and the role of music in the fight for social change. Lizbeth Román will also share a few songs with us.

17 de febrero a las 7 p. m. EST | 8pm PR – ¡Cuando luchamos, ganamos!: La Podcast presenta EN VIVO: Sounds of Resistance con Lizbeth Román. A principios de la pandemia, comenzamos a presentar artistas musicales cuyo trabajo está impulsado por la lucha, la liberación de todos los pueblos oprimidos. Lizbeth Román es una artista cuir independiente de Puerto Rico cuya energía bohemia, espiritual y poética distingue su arte. Únase via Zoom + FB En Vivo a nuestra conversación en vivo con Román sobre su arte, la política transfeminista, el colonialismo en Puerto Rico y el rol de la música en la lucha por el cambio social. Lizbeth Román también nos compartirá algunas canciones.