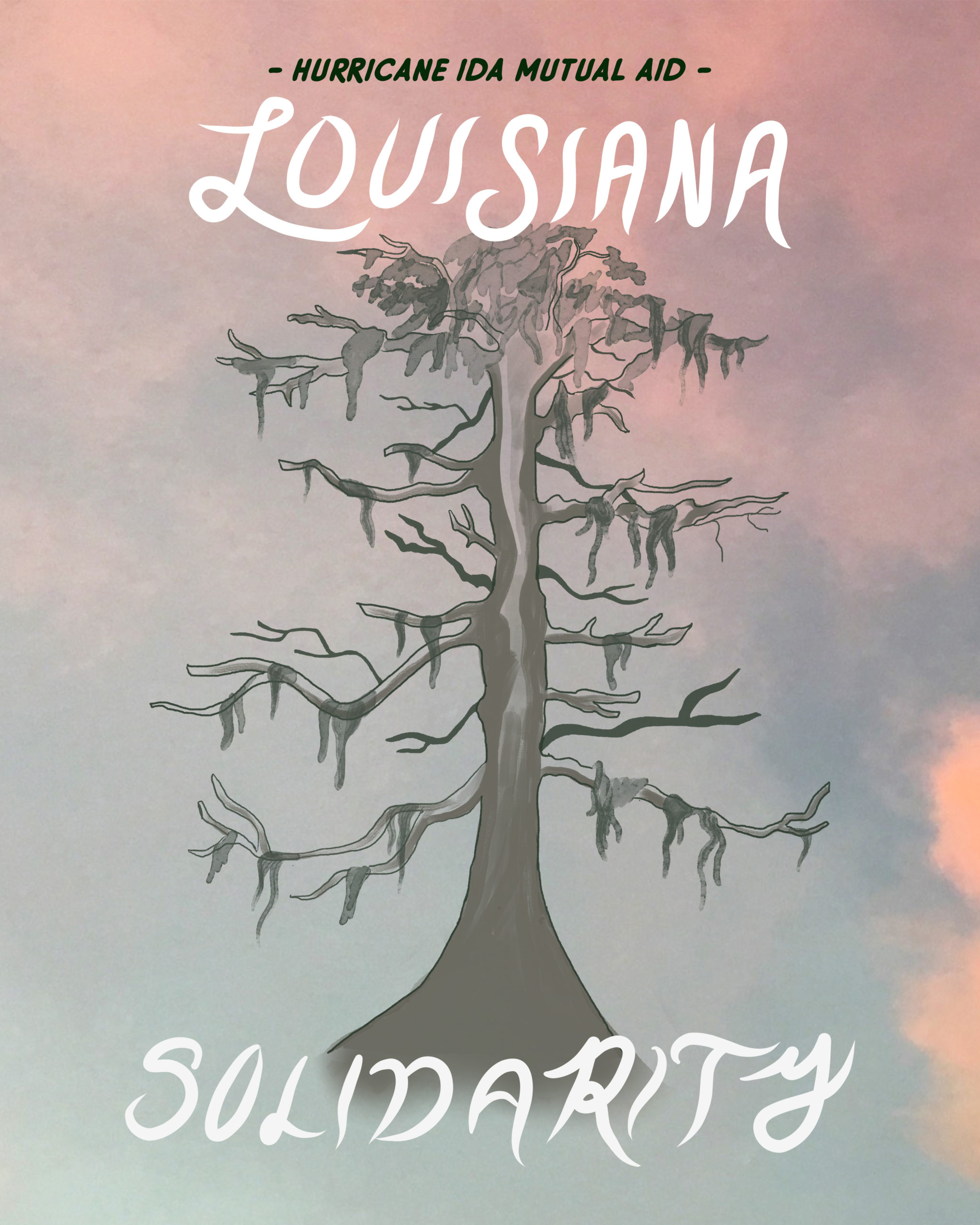 27 Sep

Louisiana Solidarity

In Louisiana, Hurricane Ida made landfall west of New Orleans 16 years to the day after Hurricane Katrina. While much of the meager media attention related to Ida focused on New Orleans – which lost power and still is without some basic services, particularly in lower-income neighborhoods – the brunt of the damage occurred in the smaller, so-called "river parishes."

These communities are home to many of Louisiana's Indigenous peoples, as well as the descendants of freed and enslaved Black peoples. In our artwork and sharing of mutual aid efforts, AgitArte intentionally centered mutual aid and solidarity organizing supporting these Indigenous, Black, and working-class communities that live "down the bayou" from New Orleans.

_______________________

En Luisiana, el huracán Ida tocó tierra al oeste de Nueva Orleans 16 años después del huracán Katrina. Gran parte de la escasa atención de los medios relacionada con Ida se centró en Nueva Orleans, que se quedó sin energía eléctrica y aún no cuenta con algunos servicios básicos, particularmente en los vecindarios de bajo ingreso, la mayor parte del daño ocurrió en las llamadas "municipios fluviales" más pequeñas. Estas comunidades albergan a muchos de los pueblos indígenas de Luisiana, así como a los descendientes de pueblos negros liberados y esclavizados. En nuestro trabajo artístico y en el intercambio de esfuerzos de apoyo mutuo, AgitArte se centró intencionalmente en la organización de esfuerzos de apoyo mutuo en solidaridad con estas comunidades indígenas, negras y de clase trabajadora que viven "en el pantano" de Nueva Orleans.