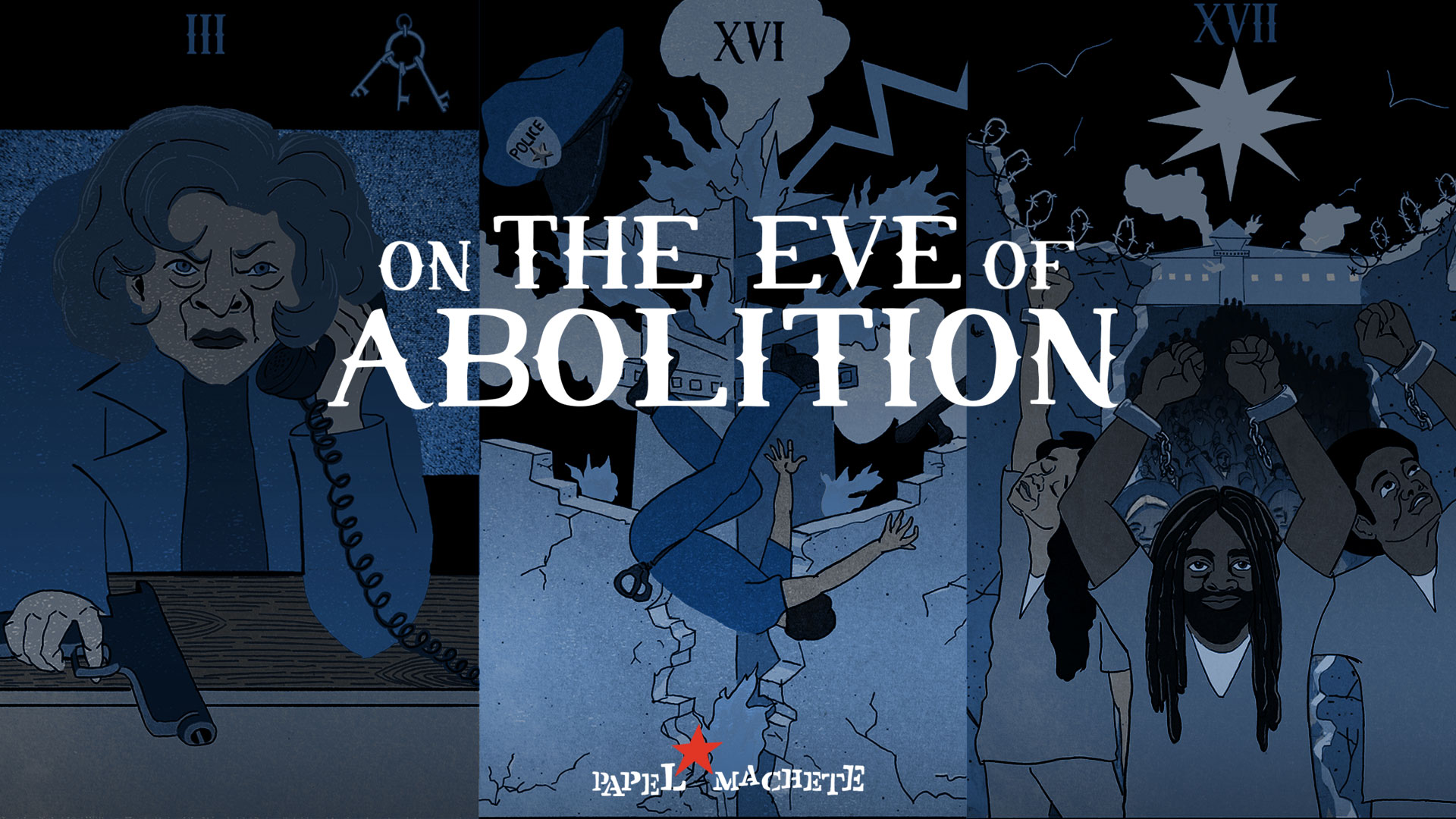 18 Aug

Papel Machete presents first Work-in-progress performance of On the Eve of Abolition in Dallas, TX

We're very excited to announce that Papel Machete's multimedia performance, On the Eve of Abolition, will be presented for the first time at Cara Mía Theater in Dallas, TX for a work-in-progress performance September 30 – October 2, 2022. On the Eve of Abolition, is set in the year 2047 in the transnational liberated lands of what used to be known as the US and Mexico, after a movement of abolitionists have created the conditions to end the prison-industrial complex.

Papel Machete's On the Eve of Abolition is a work-in-progress and a recipient of the National Performance Network's Creation Fund and is co-commissioned by Pregones/PRTT (Bronx, NY), Cara Mía Theatre (Dallas, TX), and Movimiento de Arte y Cultura Latino Americana (MACLA; San Jose, CA).