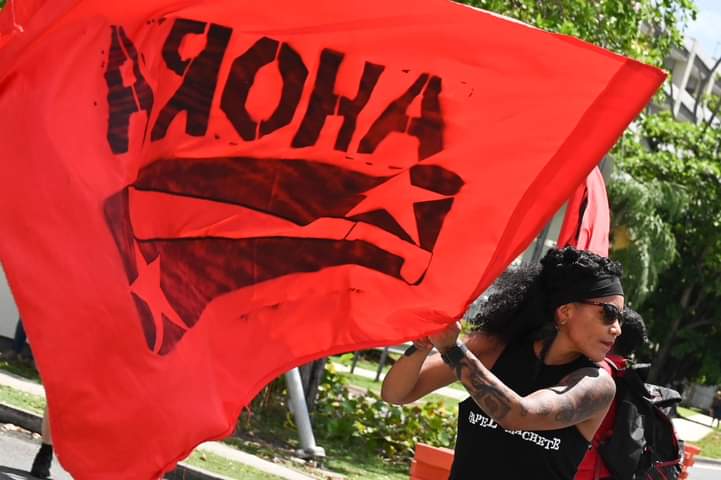 01 Jun

Primero de Mayo 2023

Photo by / Foto por Ricardo José Rodríguez for / para AgitArte

May 1st is an important day for workers in Puerto Rico (and worldwide) but it also carries significance among our crew of artists and cultural workers because it is the anniversary of Papel Machete's first street action as a collective.

El Primero de Mayo es un día de gran importancia para les trabajadores puertorriqueñes y del mundo entero. Sin embargo, para nuestro equipo de artistas y trabajadores culturales esta fecha también está cargada con mucho significado porque es el aniversario de la primera acción callejera de Papel Machete como colectivo.