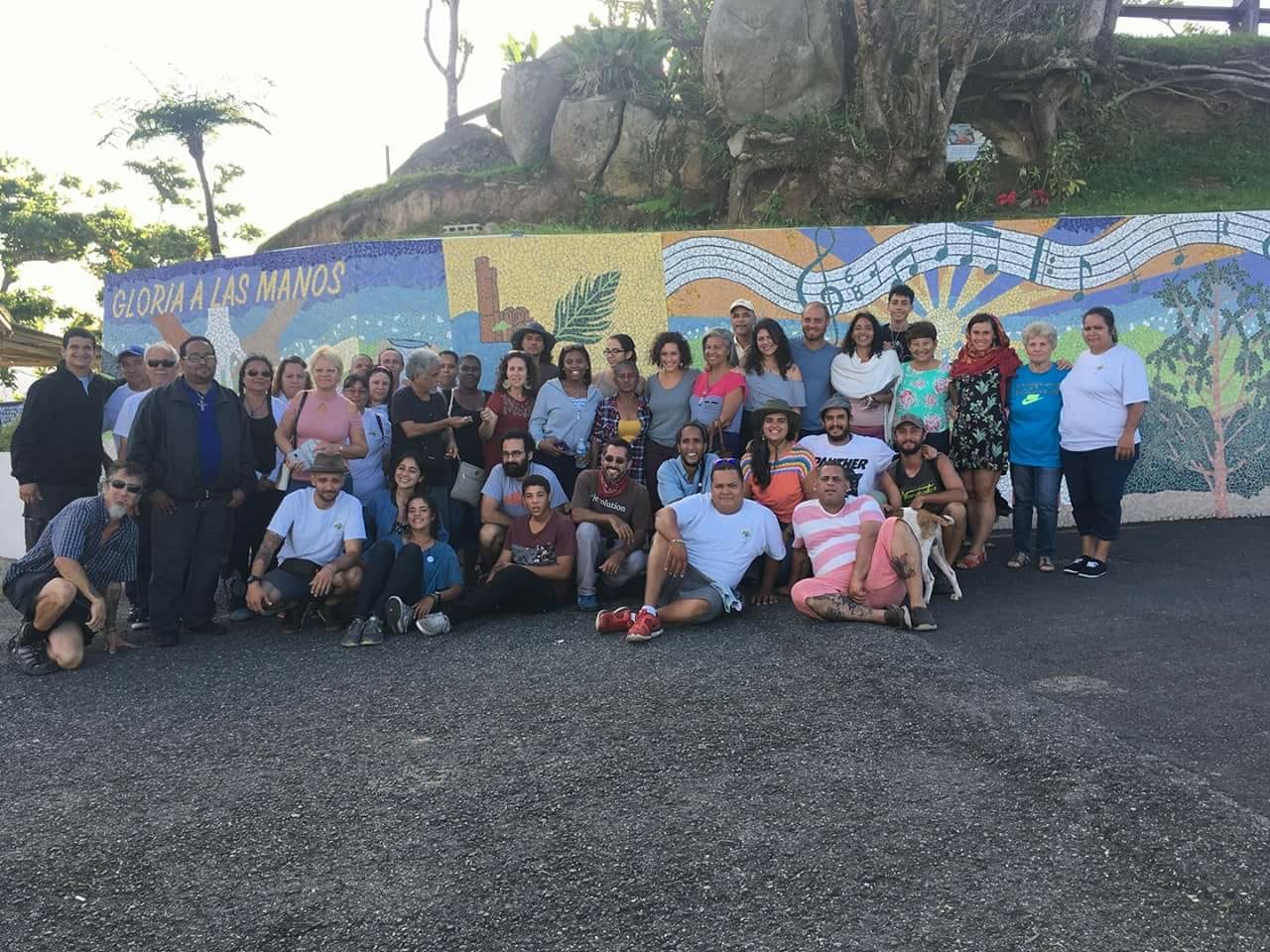 20 Sep

RedApoyoMutuo.org launches
Projects and organizations launch a digital platform to strengthen solidarity efforts one year after hurricane María
Puerto Rico, September 20, 2018 – To strengthen a diversity of projects that seek to build a Puerto Rico for the people, a group of organizations and projects launch the digital platform RedApoyoMutuo.org. The website is the best way to commemorate what happened after hurricane María, when the civil society did it better than the governments, setting forth social initiatives of rescue, solidarity, and organization that actually reached the Puerto Rican population.
"It is our duty, not only to speak out against the inaction of our governments, but to also create and develop alternatives from below, from our own communities, for the people who this crisis is devastatingly affecting. Every school that is closed affects a community. Every cut in retirement funds affects a retired person in a community. And it is like this with everything else," affirms Raquela Delgado, member of the Brigada Solidaria del Oeste one of the projects in the network.
Since the first days after the storm, but also in the weeks and months that followed, it was through the dozens of work brigades, the community kitchens that were set up, the independent medical efforts, the artistic presentations, and the help that came both locally and externally, that the people of Puerto Rico lifted themselves up.
"The page has an interactive map en which all the projects can be seen. Whoever wants to know more about what is happening in a town or in an area can simply click on the project to learn more about the initiative. In that way, the page can link the sustained desire to offer support both inside and outside of Puerto Rico with the needs expressed by each local collective," affirms Stephanie Nieves, member of the Mutual Aid Center La Olla Común another one of the projects in the network.
The digital platform will help bring attention to a wide diversity of projects on the island that share a common vision of solidarity, community empowerment, and building grassroots popular power. Through a video on that page the group describes the needs of their projects while also commemorating the passing of Hurricane María.
RedApoyoMutuo.org will go live this 20th of September of 2018, and is the first of a series of efforts directed at strengthening these grassroots projects in a year crucial to the future and well being of our people in Puerto Rico.