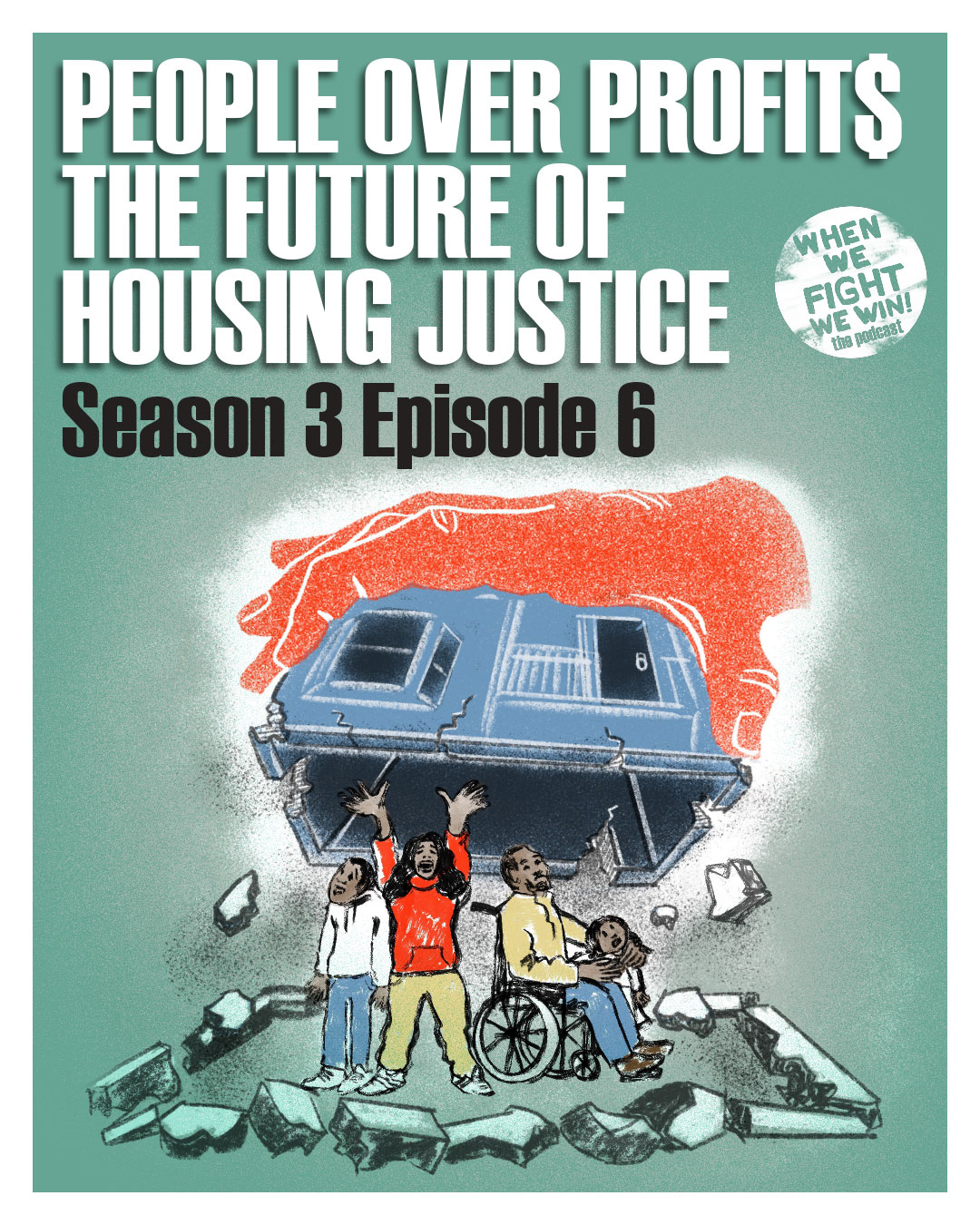 07 Mar

Season 3, Episode 6 – People Over Profit$: The Future of Housing Justice

What does the future of housing organizing look like? There's an ongoing global housing crisis, exacerbated by the pandemic, disproportionately affecting the working class and communities of color. This episode features City Life | Vida Urbana (CLVU), a 49 year old organization fighting for housing justice and building peoples' power in Boston, statewide, and nationally.

We first hear from the co-director Mike Leyba. Mike is a writer who co-builds counter-hegemonic narratives for the working class. And then we hear from a young organizer, Kim Landaverde. Kim is a City Life | Vida Urbana (CLVU) intern who helped her immigrant parents stay in their home during the pandemic, when the landlord was going to "evict" them for lack of payment. It is from this organization, City Life | Vida Urbana, that we first heard the chant, "When We Fight, We Win!". Check out the artwork for this episode's Word of the Day: Displacement by Sanya Hyland, artwork available for free download here.