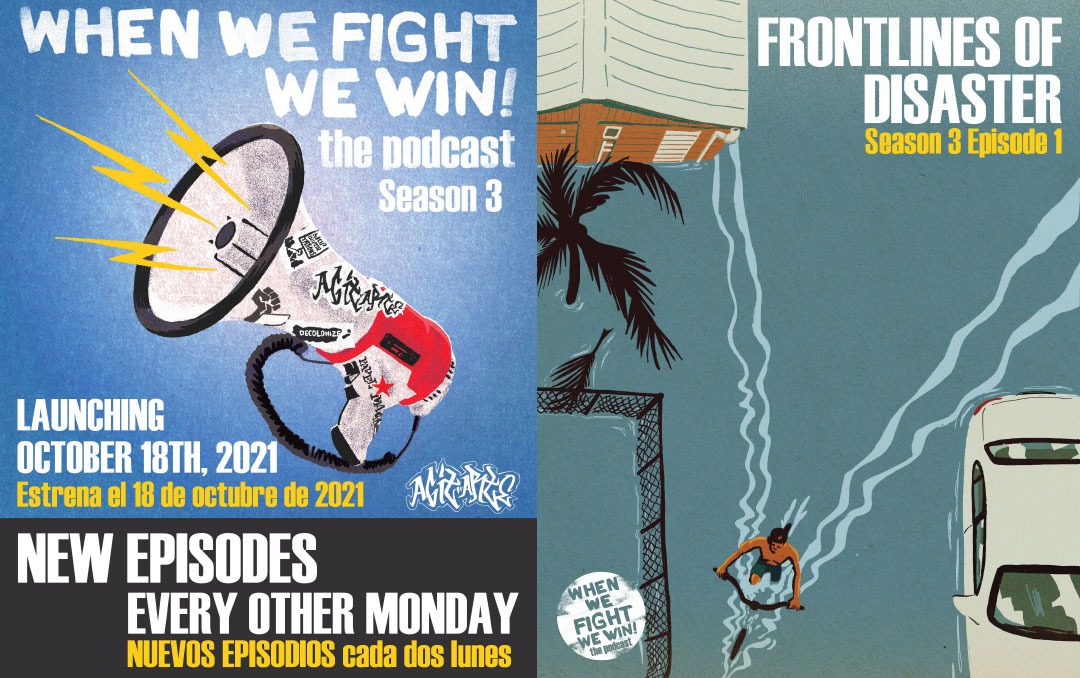 18 Oct

When We Fight, We Win!: The Podcast, Season 3!

We are excited to announce When We Fight, We Win! The Podcast Season 3!  In this season, we continue to engage in conversations with collaborators from our beloved communities who organize for our liberation. We are thrilled to share with you all their amazing journeys of courage and transformation in the people's fight to win!

AgitArte Media is a response to the mainstream narrative –  to counter the hegemony of mass media.

__________

Durante esta temporada, seguiremos entablando conversaciones con les colaboradores que hacen activismo para lograr la liberación de nuestras amadas comunidades. ¡Estamos emocionades de poder compartir con todes ustedes estos maravillosos relatos de valentía y transformación de la lucha por la victoria del pueblo! 

AgitArte Media es una respuesta a la narrativa dominante para contrarrestar la hegemonía de los medios de comunicación masiva. 
Podcast Season 3 Launch Event!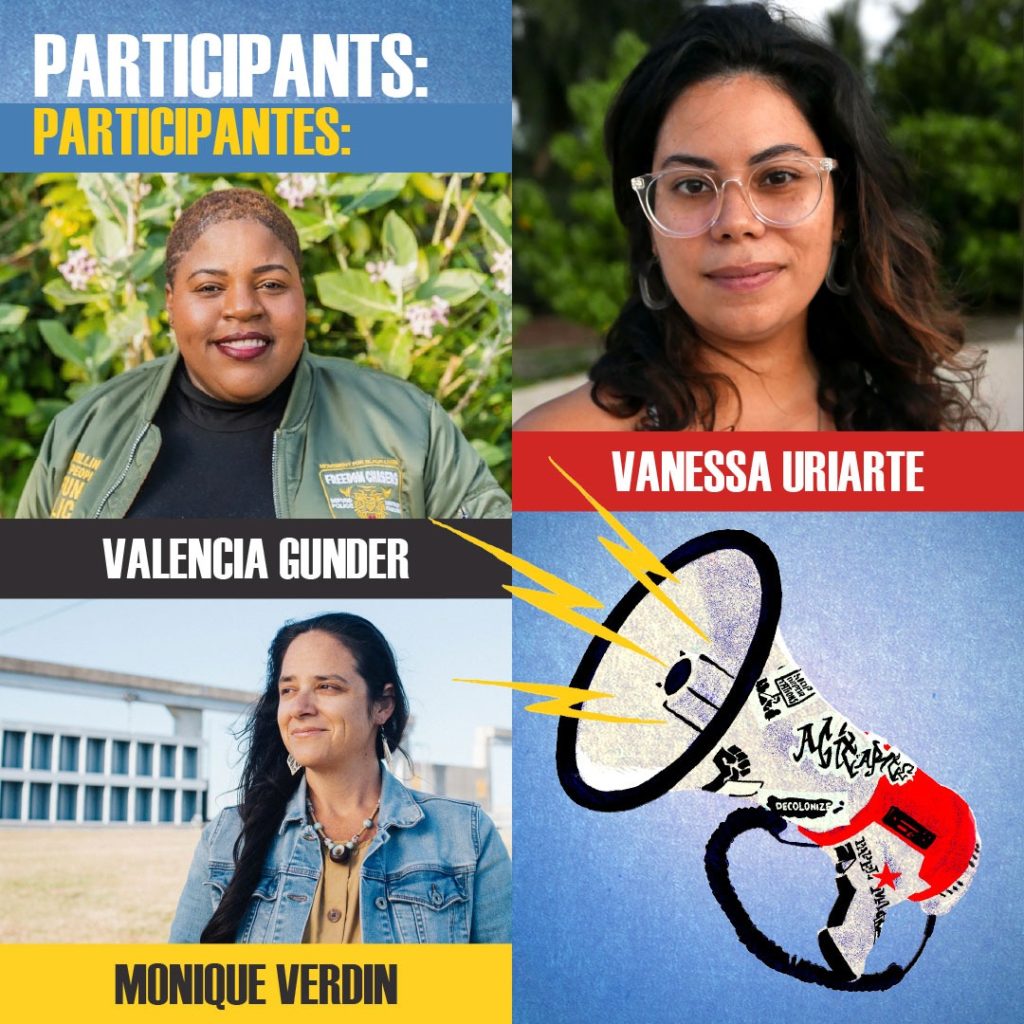 Tuesday, October 26th | 7:00 pm – 8:30 pm EST
Join us to learn about the social movements we're featuring this new season, starting with our first episode "Frontlines of Disaster" featuring Valencia Gunder.
Participants:
Valencia Gunder, organizer – Smile Trust + The Red, Black, and Green New Deal
Vanessa Uriarte, organizer – Amigxs Del MAR
Monique Verdin, citizen of the United Houma Nation, The Land Memory Bank & Seed Exchange + Another Gulf Is Possible Collaborative
dey + Greg Jobin-Leeds, Co-Hosts of When We Fight, We Win!: The Podcast
Followed by SAOCO Virtual with Cano Cangrejo |  8:30 pm-9:30 pm EST
Virtual event link:
¡Evento de Lanzamiento de la tercera temporada de la Podcast!