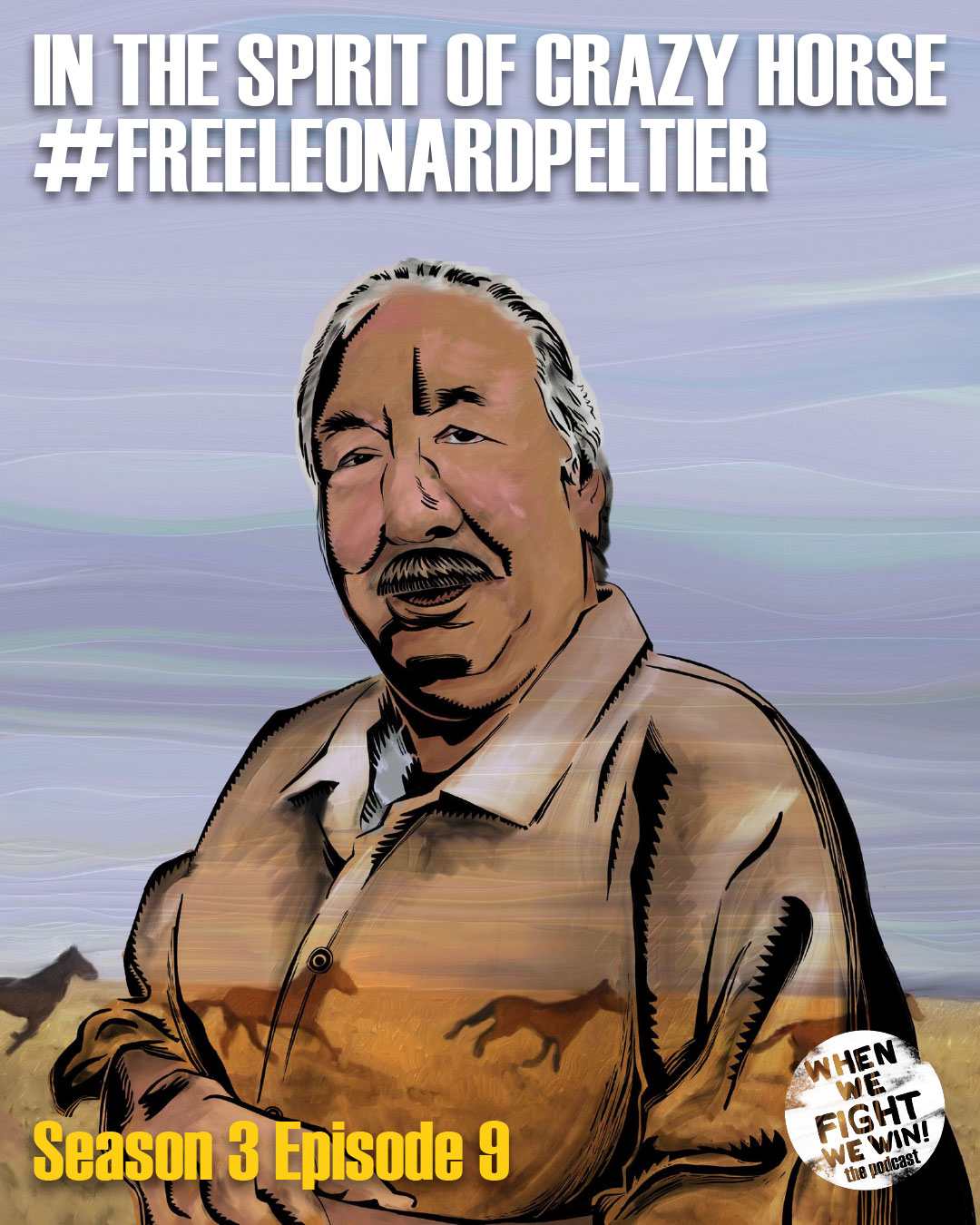 03 May

When We Fight, We Win!: The Podcast Season 3, Episode 9, In The Spirit of Crazy Horse – #FreeLeonardPeltier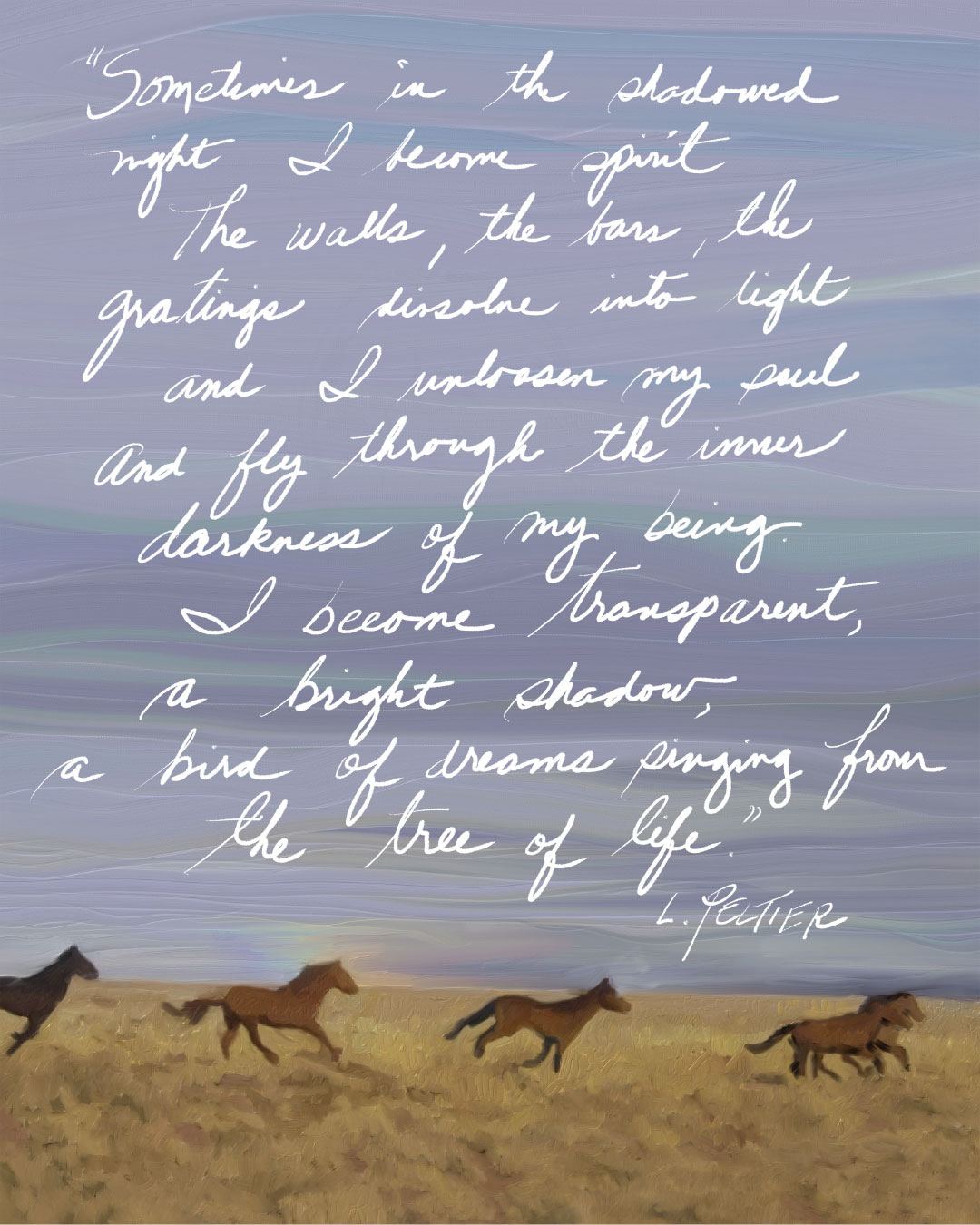 How does Leonard Peltier's freedom relate to prison abolition, #LandBack, and the long-standing detrimental impact of colonization?
Leonard Peltier is a writer, activist, fine artist, humanitarian, and political prisoner framed by the FBI for a crime that he did not commit. Indigenous communities throughout the course of US history have been targets of government-sanctioned violence. For over 47 years Indigenous activists and allies have been on the frontlines to #FreeLeonardPeltier. We speak with the co-director of the International Leonard Peltier Defense Committee, Carol Gokee, who movingly uplifts Leonard Peltier's story and the truth behind the case. Together, we must continue in the fight to demand Leonard Peltier's freedom NOW.
Please contact The White House at https://www.whitehouse.gov/contact/ and demand that Joe Biden grant clemency to Leonard Peltier. Tweet at @POTUS @whitehouse
@OfficialFBOP (Bureau of Prisons) and @PeltierHQ (International Leonard Peltier Defense Committee) to #FreeLeonardPeltier every day because #WhenWeFightWeWin #CuandoLuchamosGanamos
"Sometimes in the shadowed night I become spirit.
The walls, the bars, the gratings dissolve into light
and I unloosen my soul
and fly through the inner darkness of my being.
I become transparent,
a bright shadow,
a bird of dreams singing from the tree of life."
― Leonard Peltier, Prison Writings: My Life Is My Sun Dance
LISTEN