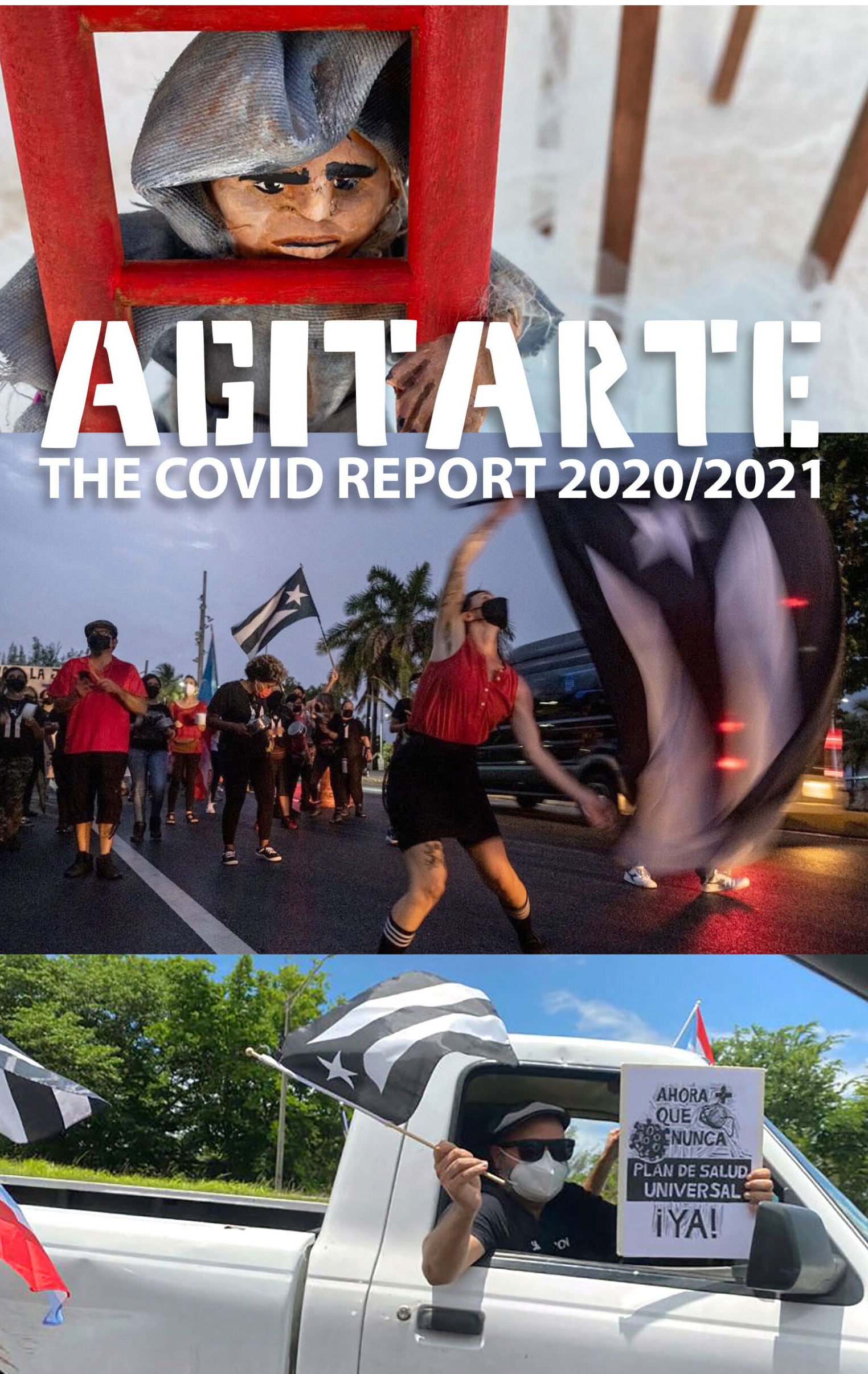 17 Jan

COVID-19 REPORT: 2020-2021

Today, we're sharing a comprehensive recap and reflection of our work during the height of the COVID–19 pandemic spanning 2020 and 2021. In this special edition of our annual report, we share AgitArte's mutual aid work in the aftermath of the 2020 earthquakes in Puerto Rico and the early days of the pandemic; the expansion of our AgitArte Media program to include When We Fight, We Win!: The Podcast and our continued rapid cultural response work through Datos y Dibujos; and, in general, as we continue our ambitious creative projects and our commitment to working class struggle and solidarity.

The report includes a graphic diagram poster (below) that illustrates the ways our work is interconnected and in lock step with social movements and ever-changing conditions in Puerto Rico and throughout the U.S.

Our COVID–19 Report is available online and in print. Sign up here to receive a print version in the mail and please consider donating to help keep this work moving.

SUPPORT

Hoy difundiremos un resumen y reflexión, que cubrirán el 2020 y 2021, de nuestra labor durante el apogeo de la pandemia de COVID–19. En esta edición especial de nuestro informe anual, compartiremos el trabajo de apoyo mutuo que AgitArte realizó durante las secuelas de los terremotos de 2020 en Puerto Rico y los primeros días de la pandemia; la expansión del programa de medios de AgitArte para incluir ¡Cuando luchamos, ganamos!: la podcast y nuestra labor continua de respuesta cultural rápida mediante Datos y Dibujos, y en general, mientras continuamos con nuestros ambiciosos proyectos creativos y nuestro compromiso  de solidaridad con las luchas de la clase trabajadora.

El informe incluye un afiche con un diagrama de diseño gráfico. Esta imagen ilustra los modos en los que nuestro trabajo se entrelaza y está al unísono con los movimientos sociales y las condiciones siempre cambiantes de Puerto Rico y a lo largo de Estados Unidos.

El informe de COVID–19 está disponible en formato digital e impreso. Suscríbete aquí para recibir una versión impresa por correo y considera donar para ayudarnos a que este trabajo continúe en movimiento.