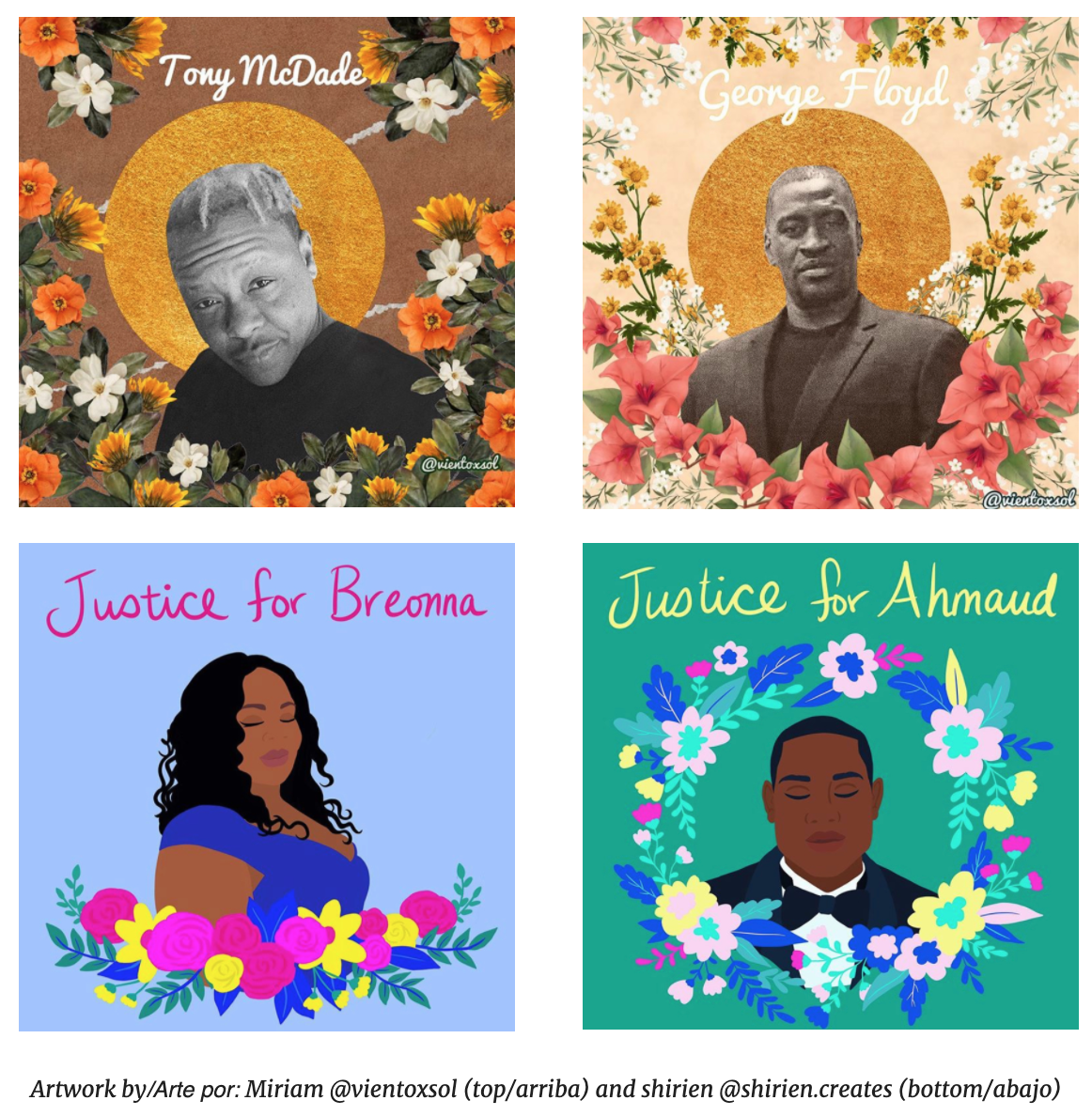 01 Jun

Solidarity with Minneapolis Uprisings

We want to express our solidarity with the recent peoples' uprising in Minneapolis. We recognize this as a moment of collective grief, deep loss and profoundly justified anger. We stand against racist police, a criminal "justice" system which holds zero accountability for the actions of police and is embedded in white supremacy. We know we need a different kind of justice. One that is rooted in community wisdom, its needs and values.

We stand in solidarity with the family of George Floyd. We stand in solidarity with Breonna Taylor's family. We stand in solidarity with the family of our trans sibling, Tony McDade. We stand in solidarity with the family of Ahmaud Arbery.
May they rest in Power. May they rest in Love. 
As an organization of artists with deep roots in Puerto Rico, we also recognize that anti blackness has been part of our history and that we must continue doing the work of normalizing Blackness and dismantling white supremacy. Building together, solidarity and resistance, is also a part of our history. Imagining a future where Queer, Black, Indigenous, POC, working class and all oppressed people are liberated is our present task. We won't lose sight of that shared horizon.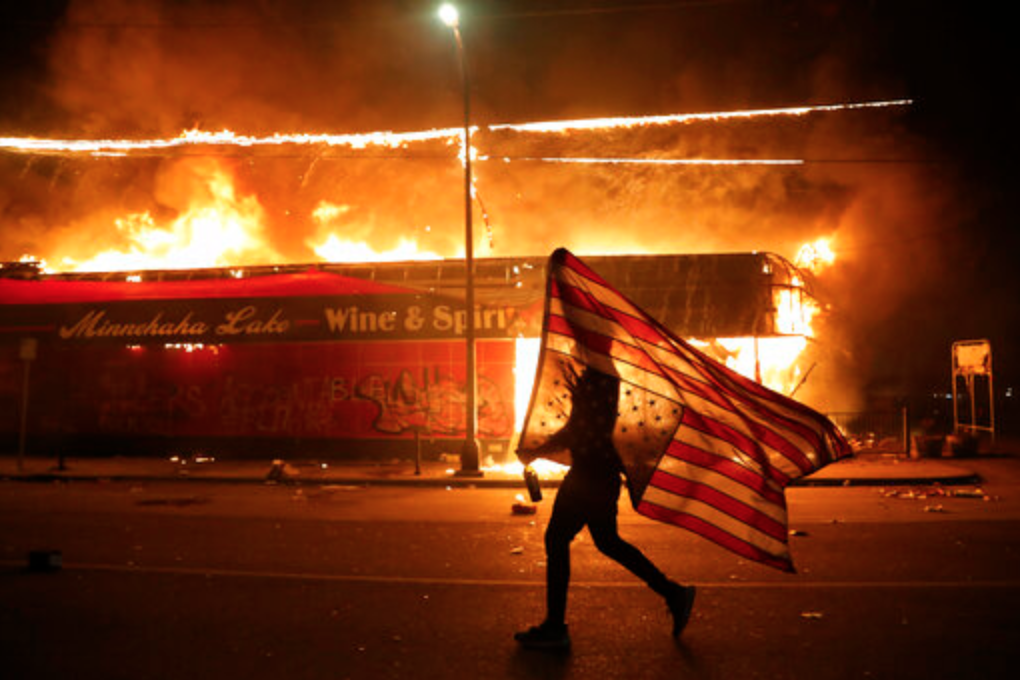 Photo by / foto por Julio Cortez
Queremos expresar nuestra solidaridad con el reciente levantamiento popular en Minneapolis. Reconocemos que es un momento de dolor colectivo, de profunda pérdida y de ira profundamente justificada. Nos oponemos a la policía racista, a un sistema de "justicia" penal que no tiene ninguna responsabilidad por las acciones de la policía y que está intrínsecamente cimentado en la supremacía blanca. Sabemos que necesitamos un tipo de justicia diferente. Una que esté enraizada en la sabiduría de la comunidad, sus necesidades y valores.
Nos solidarizamos con la familia de George Floyd. Nos solidarizamos con la familia de Breonna Taylor. Nos solidarizamos con la familia de nuestre hermane trans, Tony McDade. Nos solidarizamos con la familia de Ahmaud Arbery.
Que descansen en Poder. Que descansen en Amor. 
Siendo una organización de artistas con raíces profundas en Puerto Rico, también reconocemos que el racismo anti-negrx ha sido parte de nuestra historia y que debemos continuar haciendo el trabajo de normalizar la negritud y desmantelar la supremacía blanca. Construir juntes, la solidaridad y la resistencia, también son parte de nuestra historia. Imaginar un futuro en donde los Queer, Negrxs, Indígenas, POC, clase trabajadora, y toda gente oprimida existamos en libertad es nuestra tarea actual. No perderemos de vista ese horizonte compartido.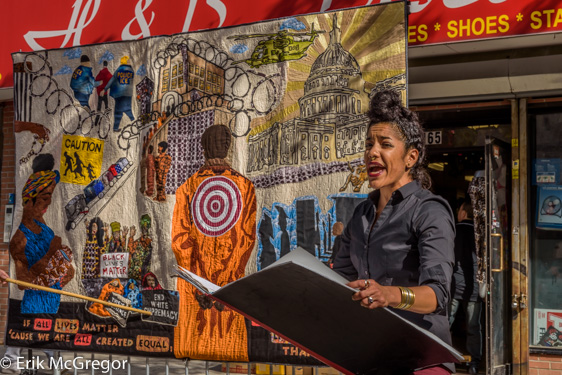 "It's about state violence and it's about abolition. It's about gentrification and it's about securing safe, affordable and dignified housing.  It's about the school to prison pipeline and its about fighting for public quality and culturally relevant education.
It's about each and every single Black life forgotten. It's about every single Black life lost in this country in the shadow of systemic racism. It's about each and every single one of our Black people lost who are family to someone.
You too are family. We too are family. We see you. We are with you. We stand in solidarity with you. May the fire burning in the streets of Minneapolis rapidly spreads out across borders to burn down the oppressive and exploitative system that creates an illusion of separation.
May we keep walking together like our ancestors did to guarantee us a place in the future. May we keep tearing down walls, building up gardens and planting the seeds. La tierra espera. Our breath is sacred."
-Dey Hernández, AgitArte Artist & Project Director 
"Se trata de violencia estatal y de abolición. Se trata del aburguesamiento y de garantizar una vivienda segura, asequible y digna.  Se trata de la conexión entre la escuela moderna y la prisión y de luchar por una educación pública de calidad y culturalmente relevante.   
Se trata de todas y cada una de las vidas de las personas negras olvidadas. Se trata de todas y cada una de las vidas negras perdidas en este país a la sombra del racismo sistémico. Se trata de todas y cada una de las vidas de nuestra familia negra perdidas que a su vez son familia de alguien. 
Tú también eres familia. Nosotres también somos familia. Les vemos. Estamos con ustedes. Somos solidarixs con ustedes. Que el fuego que arde en las calles de Minneapolis se extienda rápidamente a través de las fronteras para quemar el sistema opresivo y explotador que crea una ilusión de separación.
Que sigamos caminando juntes como lo hicieron nuestrxs antepasadxs para garantizarnos un lugar en el futuro. Que sigamos derribando muros, construyendo jardines y plantando las semillas. La tierra espera. Nuestro aliento es sagrado."
-Dey Hernández, AgitArte Artista y director de proyecto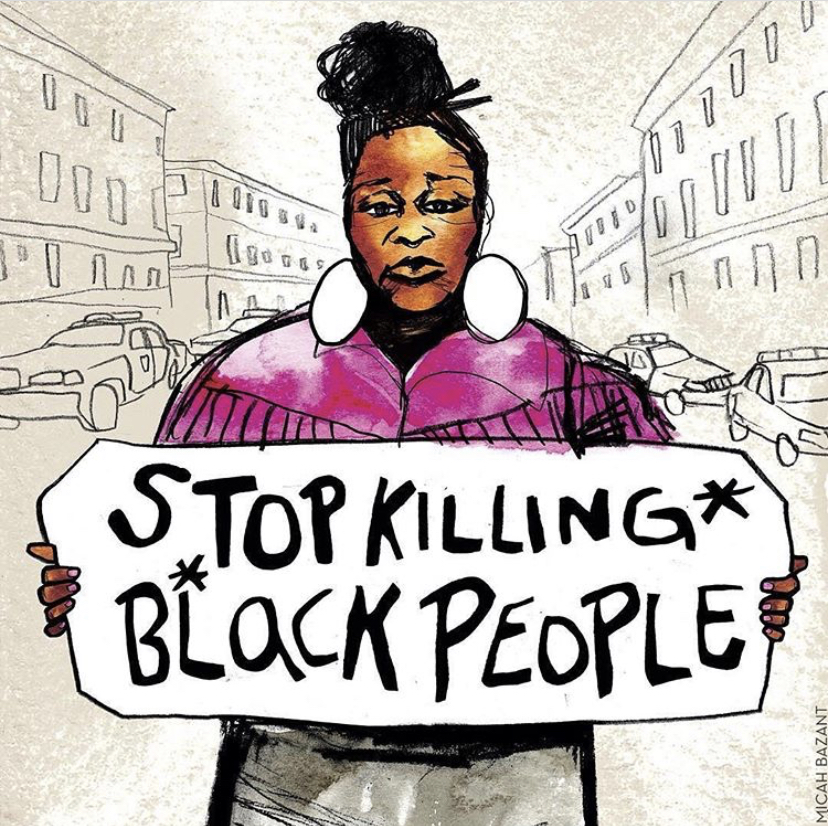 Artwork by/Arte por Micah Bazant