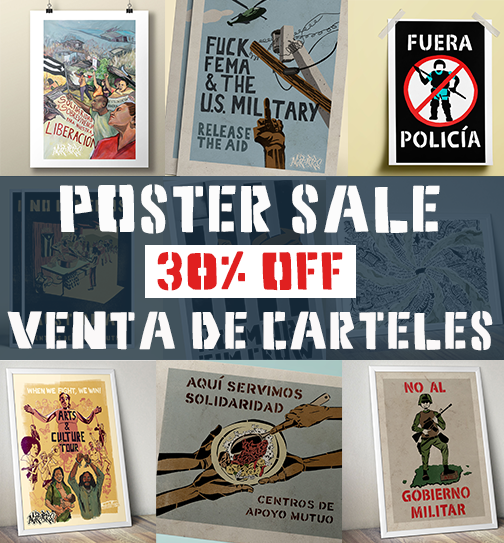 21 May

POSTER SALE! | ¡VENTA DE CARTELES!

Now through June 30th, we're offering 30% off all posters in our Swag Shop! All funds raised through swag sales go directly back into supporting our artists and cultural organizing projects, and will support the creation of NEW ITEMS for our shop.
Prices are already marked down from $15 and $25.
No discount code needed!
¡Ahora hasta el 30 de junio, estamos ofreciendo un 30% de descuento en todos los carteles en nuestra tienda virtual! Todos los fondos recaudados a través de la venta de nuestros artículos van directamente a apoyar a nuestrxs artistas, proyectos de organización cultural y la creación de NUEVOS ARTÍCULOS para nuestra tienda.
Los precios ya tienen el descuento incluido.
No se requiere código de descuento!